The Pregnancy Center Banquet 2023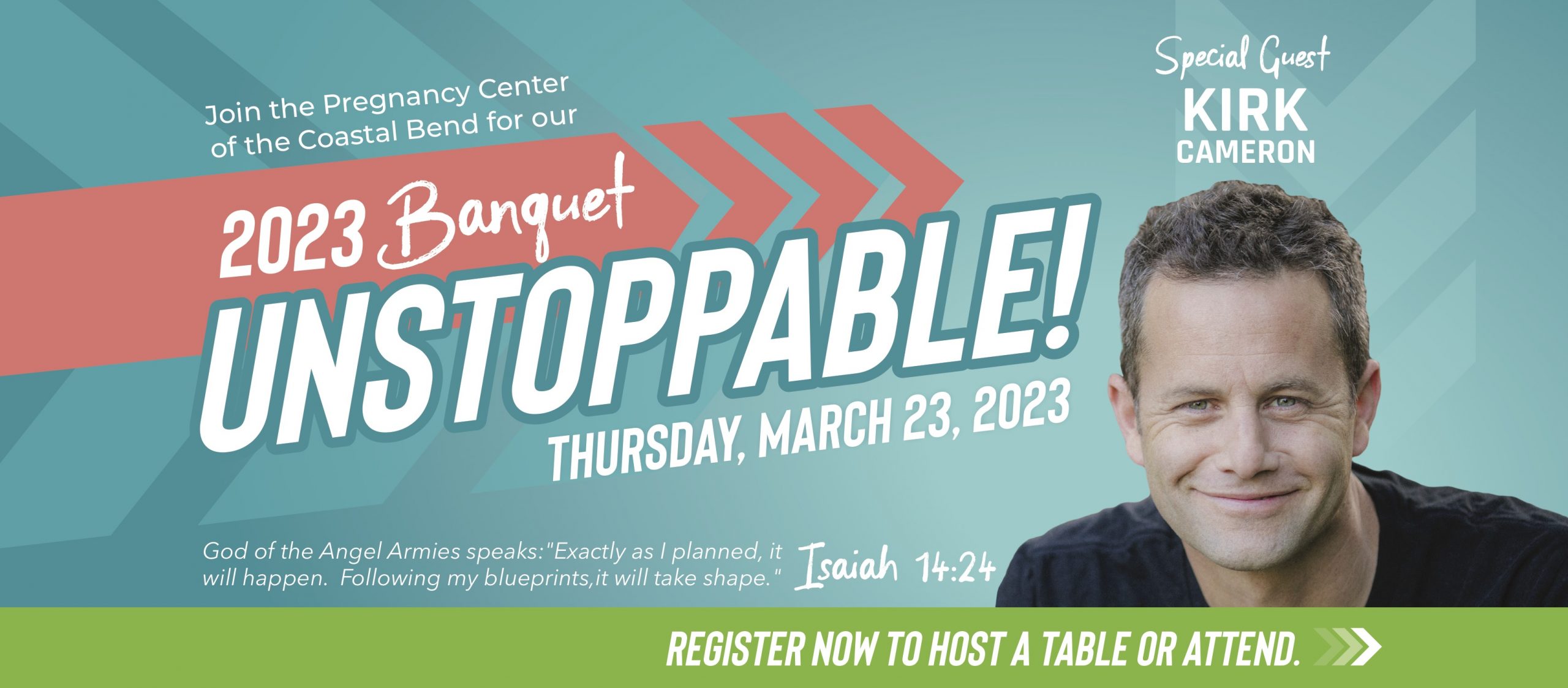 Join us for the Pregnancy Center of the Coastal Bend's 2023 Annual Banquet, featuring special guest, Kirk Cameron. We anticipate nearly 3,000 friends and ministry partners to be in attendance! You don't want to miss this exciting event!
Date: Thursday, March 23rd, 2023
Time: 5:45pm – 8:45pm CDT
Location:
American Bank Center
1901 North Shoreline Boulevard
Corpus Christi, TX 78401
Special Guest Kirk Cameron
Kirk Cameron is known by millions as "Mike Seaver" from the 1980's hit sit-com, "Growing Pains." Since then, he's invested his time and energy into faith and family-focused films, television shows and live events, including "Fireproof", the marriage-centered film that became the #1 inspirational movie of the year, inspiring the best-selling book "The Love Dare", as well as the movies, "Left Behind" and "Monumental," "The Way of the Master" television series, and hundreds of live events focused on marriage, family and parenting.
Recently, he's been featured on Fox News, Good Morning America, The Ben Shapiro Show, and PragerU talking about his "American Campfire Revival" urging the family of faith to return to the principles that will bring blessing and protection to America. Kirk recently produced his newest film "Lifemark" with the Kendrick Brothers about the value of life in the womb and the beauty of adoption and produced a documentary "The Homeschool Awakening" about the growing homeschooling movement.
He and his wife, Chelsea, whom he met on the set of "Growing Pains" have been married for 31 years, have six children, and host an all-expenses-paid summer camp for terminally ill children and their families called Camp Firefly.